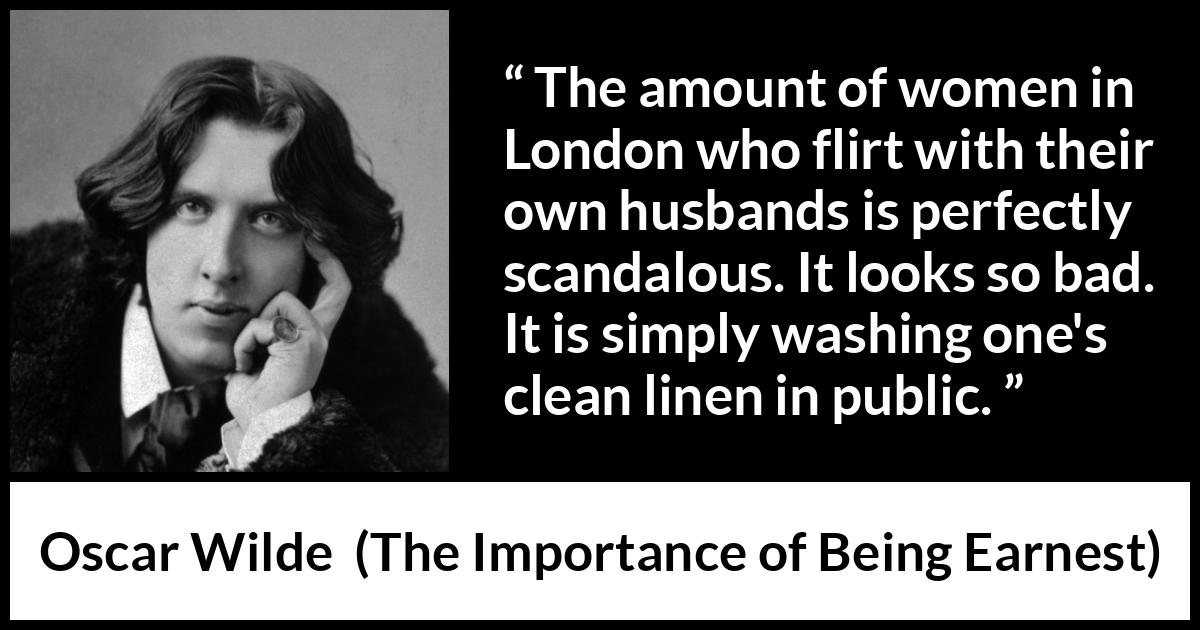 Copy this HTML code to share this image on your website:
Format
Landscape
Portrait
Square
" The amount of women in London who flirt with their own husbands is perfectly scandalous. It looks so bad. It is simply washing one's clean linen in public. "

Oscar Wilde
, The Importance of Being Earnest
(1895)
.
copy citation
Meaning and analysis