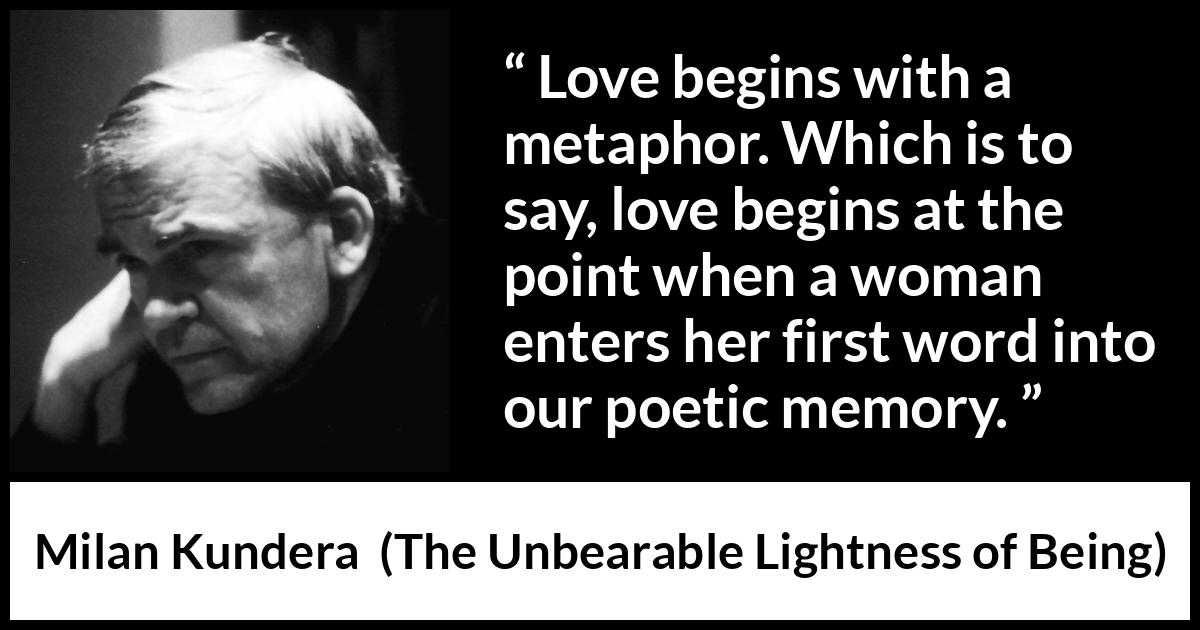 Copy this HTML code to share this image on your website:
Format
Landscape
Portrait
Square
" Love begins with a metaphor. Which is to say, love begins at the point when a woman enters her first word into our poetic memory. "

Milan Kundera
, The Unbearable Lightness of Being
(1984)
.
copy citation
Translated by Michael Henry Heim
Meaning and analysis
More pictures