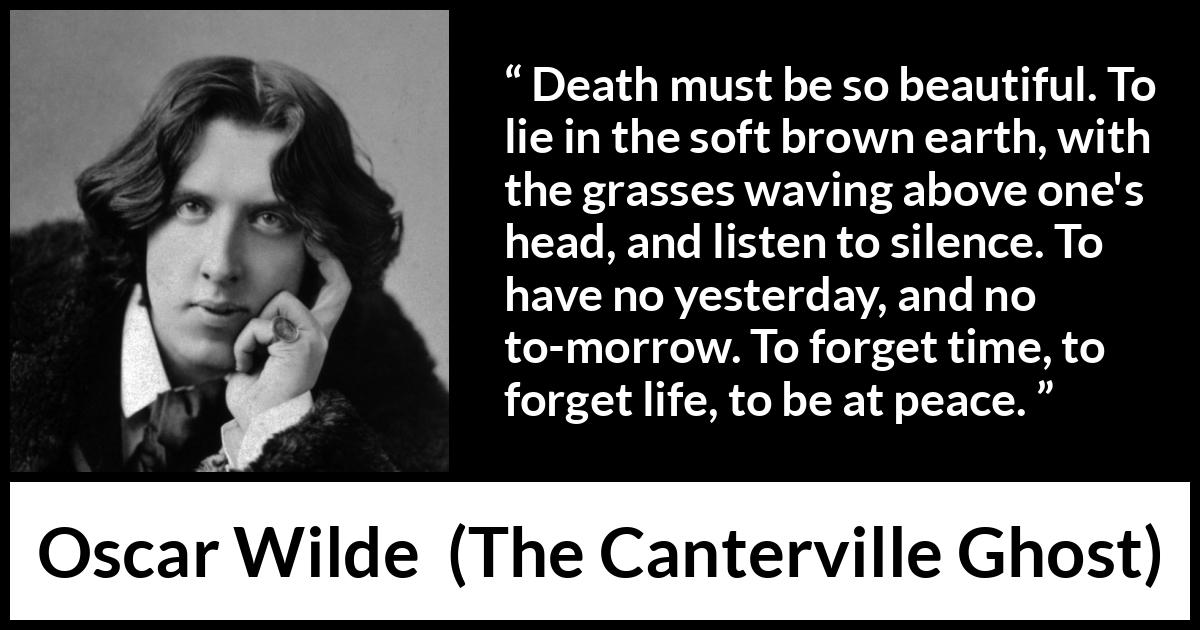 Copy this HTML code to share this image on your website:
Format
Landscape
Portrait
Square
" Death must be so beautiful. To lie in the soft brown earth, with the grasses waving above one's head, and listen to silence. To have no yesterday, and no to-morrow. To forget time, to forget life, to be at peace. "

Oscar Wilde
, The Canterville Ghost
(1887)
.
copy citation
Meaning and analysis