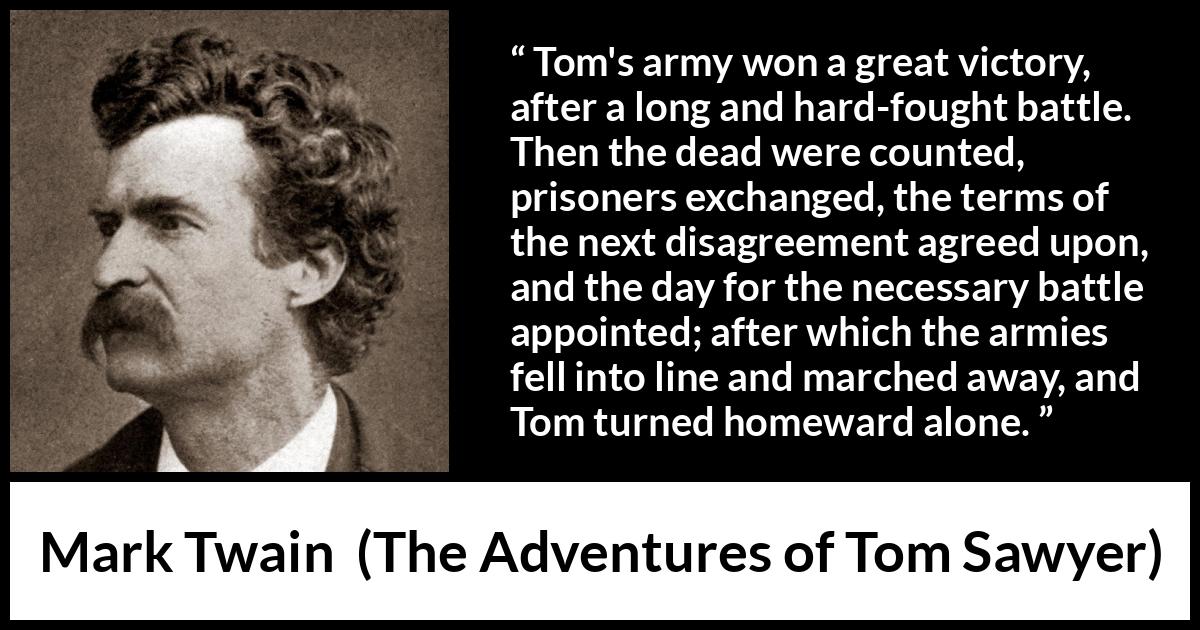 Copy this HTML code to share this image on your website:
Format
Landscape
Portrait
Square
" Tom's army won a great victory, after a long and hard-fought battle. Then the dead were counted, prisoners exchanged, the terms of the next disagreement agreed upon, and the day for the necessary battle appointed; after which the armies fell into line and marched away, and Tom turned homeward alone. "

Mark Twain
, The Adventures of Tom Sawyer
(1876)
.
copy citation
Meaning and analysis