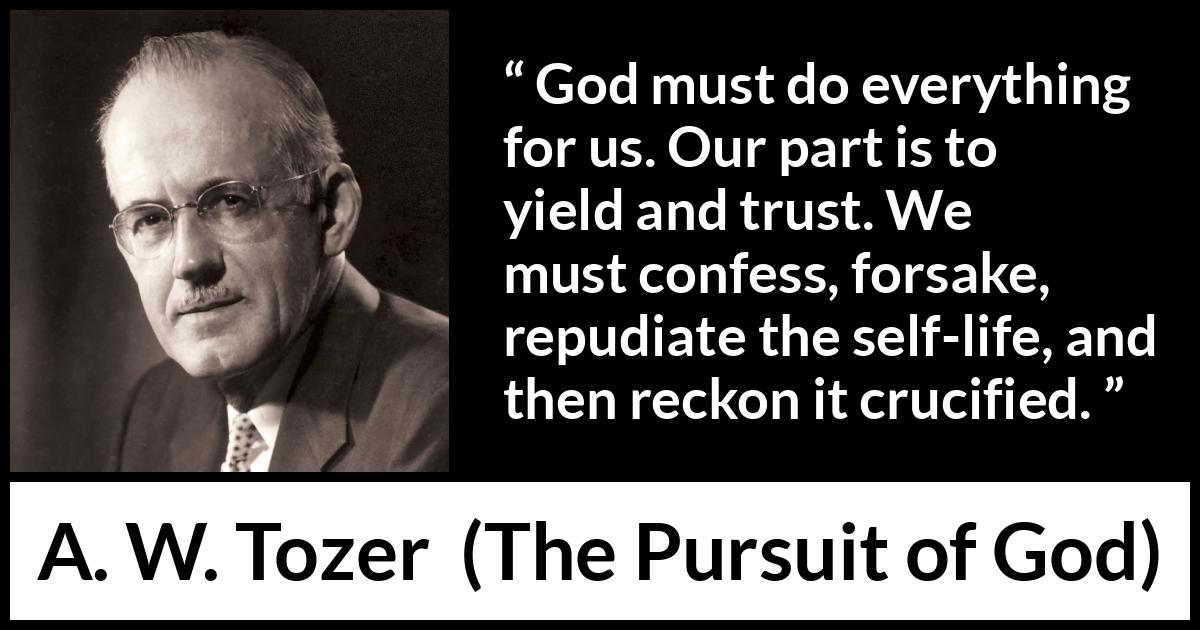 Copy this HTML code to share this image on your website:
Format
Landscape
Portrait
Square
" God must do everything for us. Our part is to yield and trust. We must confess, forsake, repudiate the self-life, and then reckon it crucified. "

A. W. Tozer
, The Pursuit of God
(1948)
.
copy citation
Meaning and analysis
More pictures