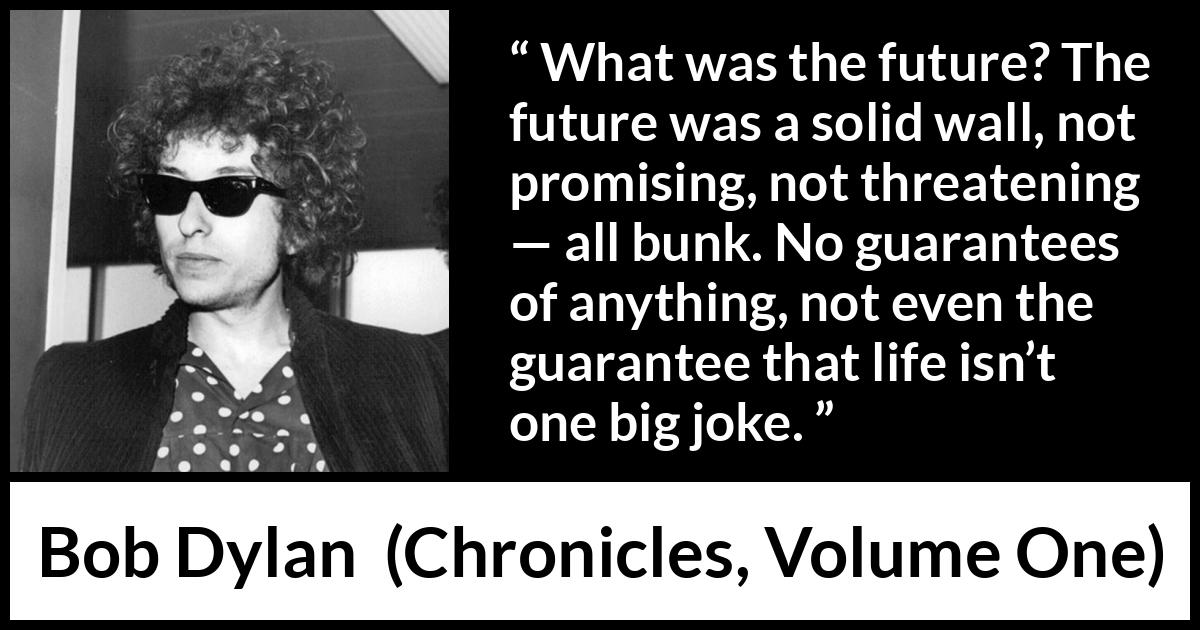 Copy this HTML code to share this image on your website:
Format
Landscape
Portrait
Square
" What was the future? The future was a solid wall, not promising, not threatening — all bunk. No guarantees of anything, not even the guarantee that life isn't one big joke. "

Bob Dylan
, Chronicles, Volume One
(2004)
.
copy citation
Meaning and analysis
More pictures