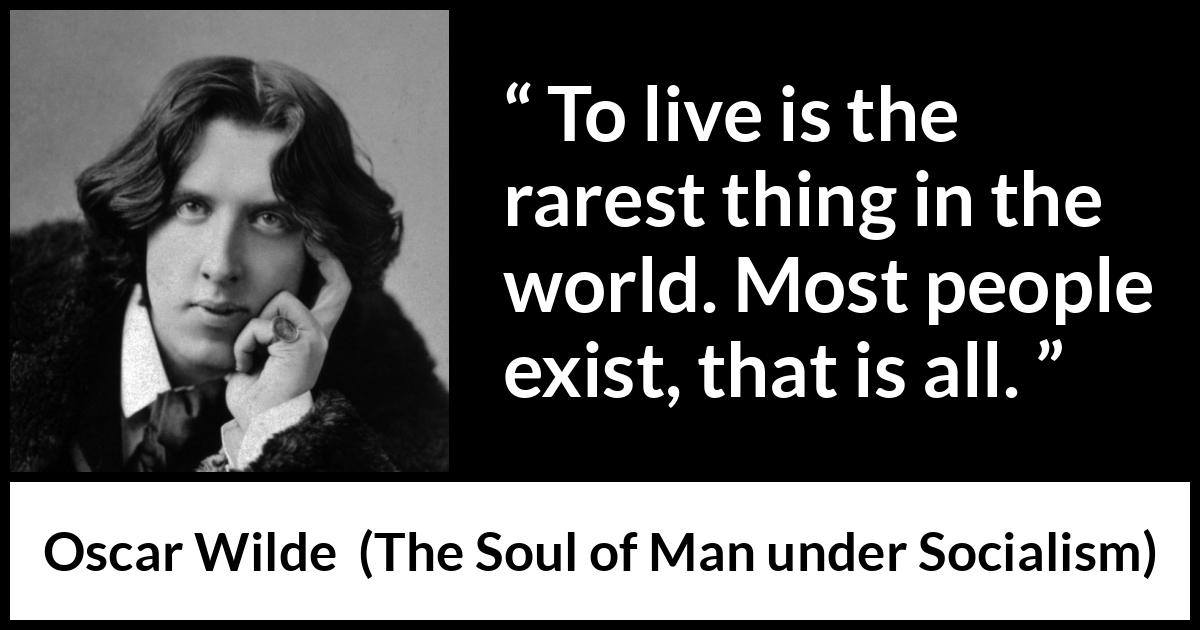 Copy this HTML code to share this image on your website:
Format
Landscape
Portrait
Square
" To live is the rarest thing in the world. Most people exist, that is all. "

Oscar Wilde
, The Soul of Man under Socialism
(1891)
.
copy citation
Meaning and analysis
Kwize Master
Oscar Wilde criticizes here the materialism of society, with people spending all their energy accumulating wealth that gives access to the most desirable social status. He proposes to abolish private property, which will make it possible for a healthy individualism to flourish, allowing everyone to develop their inner life rather than a shallow existence.
More pictures