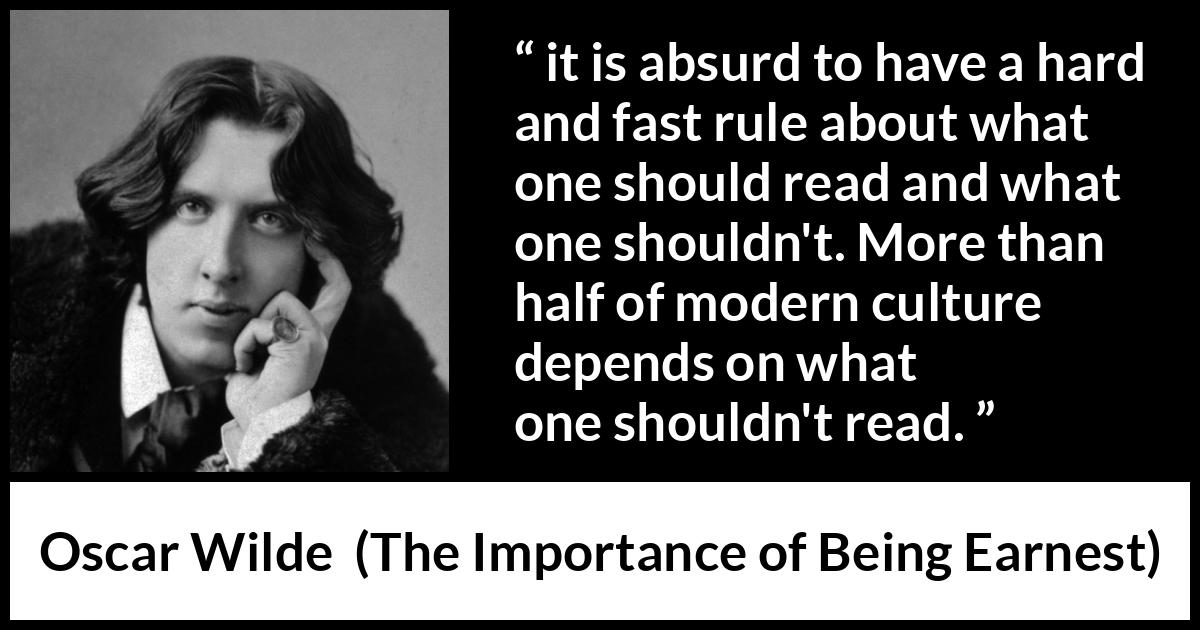 Copy this HTML code to share this image on your website:
Format
Landscape
Portrait
Square
" it is absurd to have a hard and fast rule about what one should read and what one shouldn't. More than half of modern culture depends on what one shouldn't read. "

Oscar Wilde
, The Importance of Being Earnest
(1895)
.
copy citation
Meaning and analysis