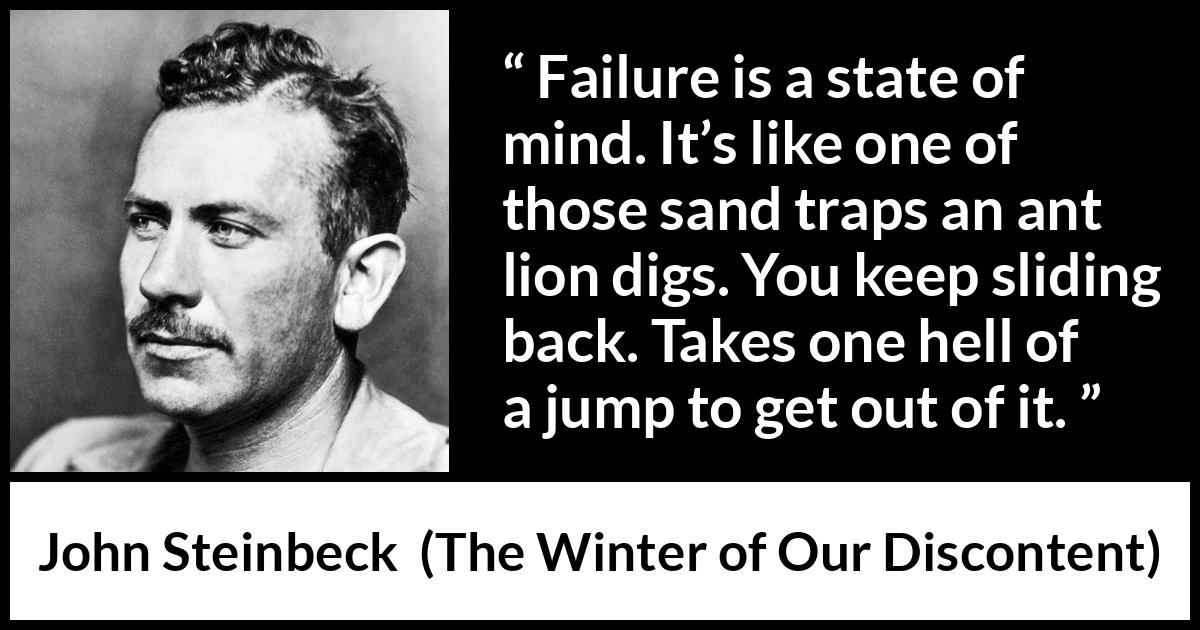 Copy this HTML code to share this image on your website:
Format
Landscape
Portrait
Square
" Failure is a state of mind. It's like one of those sand traps an ant lion digs. You keep sliding back. Takes one hell of a jump to get out of it. "

John Steinbeck
, The Winter of Our Discontent
(1961)
.
copy citation
Meaning and analysis
More pictures