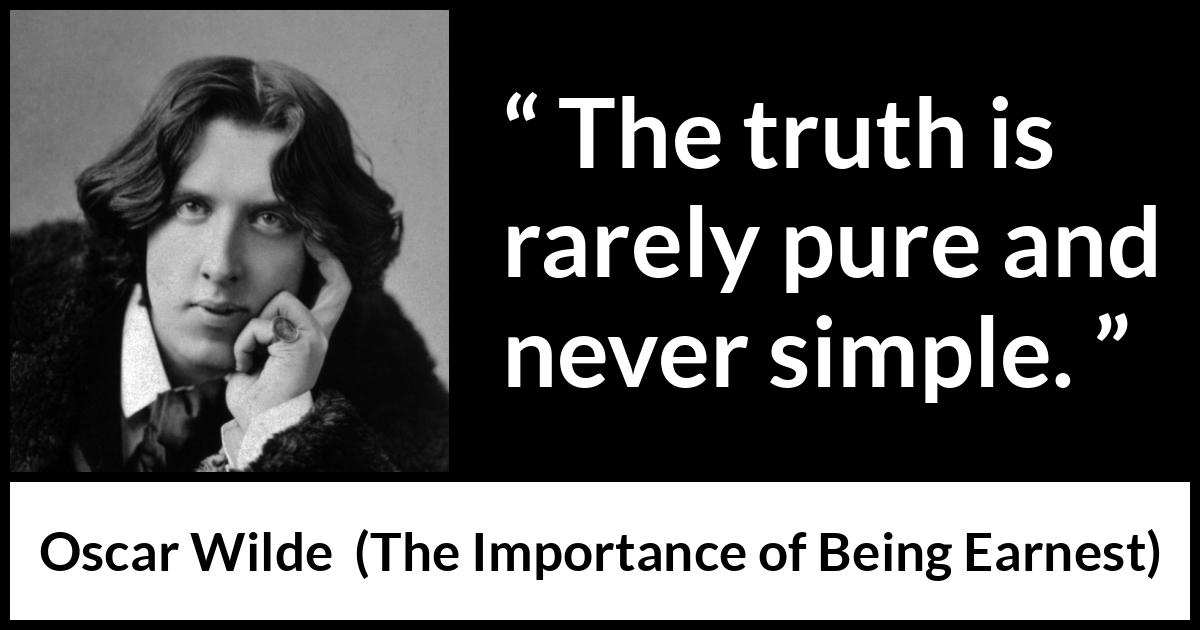 Copy this HTML code to share this image on your website:
Format
Landscape
Portrait
Square
" The truth is rarely pure and never simple. "

Oscar Wilde
, The Importance of Being Earnest
(1895)
.
copy citation
The Importance of Being Earnest, Act I
Meaning and analysis
Kwize Master
Jack has just confessed to his best friend Algernon that he is leading a double life by posing as a very serious man with his ward Cecily. He explains that his position as a tutor forces him to adopt a very virtuous attitude and that only this deception allows him to lead his life as he wishes, adding that all this is the pure and simple truth. Algernon reacts on this point by stating that the truth is never pure or simple, and adds that it is a good thing, otherwise life would be very boring and modern literature quite impossible.
More pictures