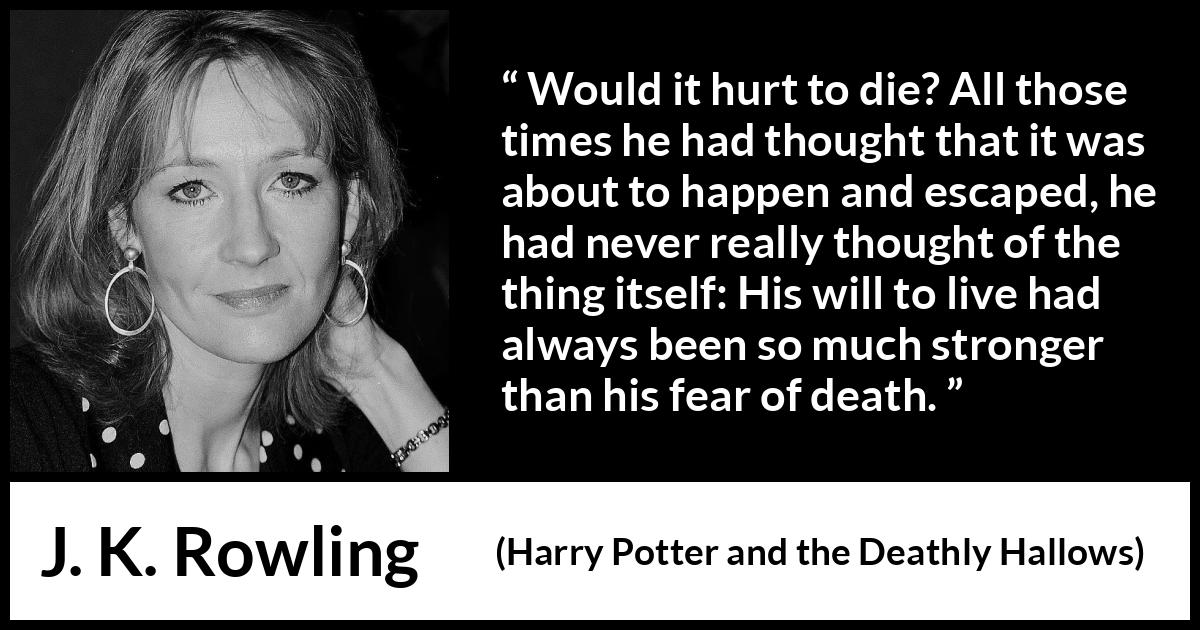 Copy this HTML code to share this image on your website:
Format
Landscape
Portrait
Square
" Would it hurt to die? All those times he had thought that it was about to happen and escaped, he had never really thought of the thing itself: His will to live had always been so much stronger than his fear of death. "

J. K. Rowling
, Harry Potter and the Deathly Hallows
(2007)
.
copy citation
Meaning and analysis
More pictures